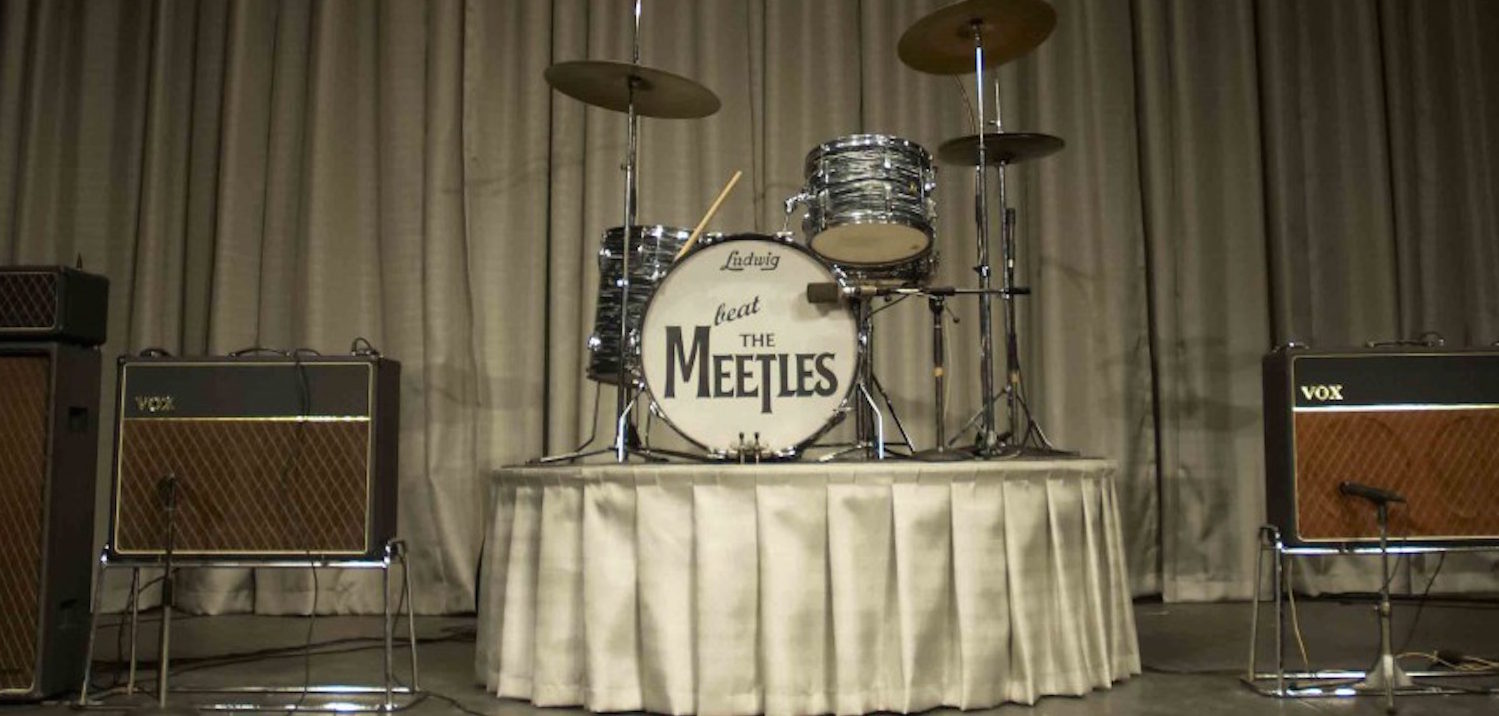 Se Beat the Meetles's repertoire her
---
Beat The Meetles
Ikke The Beatles……nej, men næsten!
Beat The Meetles tager dig tilbage til de gode gamle 60'ere, og spiller alle de kendte Beatlessange fra perioden 1962-1870.
Bandets filosofi er at opføre de kendte Beatles numrene, nøjagtigt magen til originalerne. Dette er umiddelbart ikke en nem opgave, men Beat The Meetles lever op til ambitionerne!
Bandets fire bandmedlemmer er alle professionelle og musikalsk kompetente til at løfte opgaven. Og i særdeleshed fordi de formår at genskabe lydbilledet ned til mindste detalje, i og med de alle benytter instrumenter og udstyr, der er nøjagtigt magen til originalernes.
Bandet lægger også stor vægt på at genskabe Beatles' sagnomspundne live-energi. Bandet har blandt andet genskabt livekoncerter som "KB hallen", 1964, "Shea stadium" 1965 og ikke mindst "Candlestick Park" 1966.
Resultatet er, ifølge både publikum og anmeldere, det tætteste man kan komme på en rigtig Beatleskoncert her i det nye årtusinde.
Siden bandet startede i 1994 har de støt og roligt bevæget sig frem i hierarkiet blandt Beatlestributebands, både herhjemme og internationalt. Senest nød de stor succes på den internationale Beatlesfestival i Liverpool, hvor de ikke bare fik megen ros, men også var blandt de få udvalgte, der fik lov til at spille i "The Cavern Club" – stedet The Fab Four udsprang fra. Denne oplevelse gav bandet endnu mere blod på tanden: De er nu mere velspillende end nogensinde, uanset om man hører dem på en af landets store festivalscener, eller til et klubjob i det danske natteliv.
Hør Beat The Meetles
---
Book Beat The Meetles
Ønsker du at booke Beat The Meetles til dit arrangement? Udfyld formularen herunder, og så vender vi tilbage indenfor 24 timer.